Following her husband's death in 1976, Gertrude continued to live in the home until 1979. John G. Rauch, Jr., explored many options for the home. He decided to donate the home and many of its furnishings to the Junior League of Indianapolis in August 1979. The Schnull-Rauch House was listed in the National Register of Historic Places on November 14, 1979. In June 1980, the Junior League acquired the two homes Gustav built for his children at 3055 and 3059 North Illinois Street. "3059" is also listed as a historic landmark with Indiana Landmarks. After appropriate zoning and development, the acquisition of necessary permits, and the securing of funding for site plans and renovations, the Junior League moved its headquarters here in May 1981. The second-floor bedrooms were leased to non-profit agencies, and the ballroom and parlor areas were used for meetings and private parties.
In 2008, The Children's Museum of Indianapolis purchased the home and the surrounding land. Following the Show House, the home will be used by The Children's Museum for events and other purposes.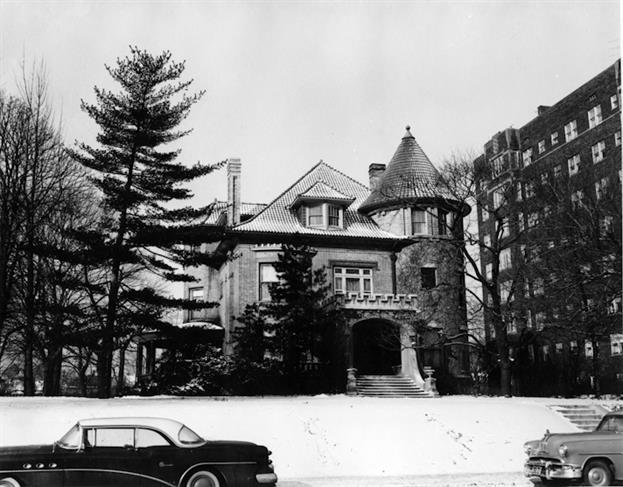 The Guild wishes to thank the following for providing the historical information and photographs for this program: members of the Schnull-Rauch family, Pam Rauch Comer and Claudia Ryan, for sharing family stories, articles, and photographs; The Junior League of Indianapolis; and Indiana Landmarks; James Glass, Ph.D.